Writing across cultures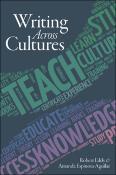 Abstract
New and experienced teachers examine ways their training has--or has not--prepared them for issues of race, power, and authority in classrooms. Includes activities to examine issues such as white privilege, and racism in a democratic society and provides a framework to create safe spaces--provided by publisher.
Author(s)
Eddy, Robe; Espinosa-Aguilar, Amanda
Rights Access
Access is limited to the Adams State University, Colorado State University, Colorado State University Pueblo, Community College of Denver, Fort Lewis College, Metropolitan State University Denver, Regis University, University of Colorado Boulder, University of Colorado Colorado Springs, University of Colorado Denver, University of Northern Colorado, University of Wyoming, Utah State University and Western State Colorado University communities only.
Date
2019
Format
born digital
books
Collections