Writing with Elbow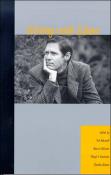 Abstract
Peter Elbow is one of those scholars who had such an impact on his field that by mid-career he had already attained icon status. As an early proponent of what became known as process theory, Elbow, with others working along similar lines, developed a powerful body of theory that gradually reoriented instruction in writing toward an emphasis on invention and revision-toward the process of writing as a mode of thinking-and consequently toward a focus on the interaction between writer and audience, instead of on the traditionally conceived product of writing, the text.
Editor(s)
Belanoff, Pat; Dickson, Marcia; Fontaine, Sheryl I.; Moran, Charles
Rights Access
Access is limited to the Adams State University, Colorado State University, Colorado State University Pueblo, Community College of Denver, Fort Lewis College, Metropolitan State University Denver, Regis University, University of Alaska Fairbanks, University of Colorado Boulder, University of Colorado Colorado Springs, University of Colorado Denver, University of Denver, University of Northern Colorado, University of Wyoming, Utah State University and Western Colorado University communities only.
Date Issued
2002
Format
born digital; books
Collections