Defining, locating, and addressing bullying in the WPA workplace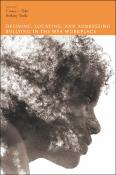 Abstract
The first volume to take up bullying in writing programs. Contributors share their personal stories and analyze varieties of collegial malevolence they have experienced as WPAs, with consequences in emotional, mental, and physical health, and in personal and institutional economies--provided by publisher.
Editor(s)
Elder, Cristyn L.; Davila, Bethany
Rights Access
Access is limited to the Adams State University, Colorado State University, Colorado State University Pueblo, Community College of Denver, Fort Lewis College, Metropolitan State University Denver, Regis University, University of Colorado Boulder, University of Colorado Colorado Springs, University of Colorado Denver, University of Northern Colorado, University of Wyoming, Utah State University and Western State Colorado University communities only.
Date
2019
Format
born digital; books
Collections