Ruins of the past: the use and perception of abandoned structures in the Maya lowlands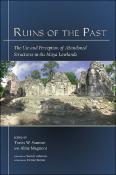 Abstract
From the Formative to the present, Maya peoples have continuously built, altered, abandoned, and re-used structures, imbuing them with new meanings at each transformation. Ruins of the Past is the first volume to focus on how previously built structures in the Maya Lowlands were used and perceived by later peoples, exploring the topic through concepts of landscape, place, and memory.--Book jacket.
Author(s)
Stanton, Travis W.; Magnoni, Aline
Editor(s)
Stanton, Travis W.; Magnoni, Aline
Rights Access
Access is limited to the Adams State University, Colorado State University, Colorado State University Pueblo, Community College of Denver, Fort Lewis College, Metropolitan State University Denver, Regis University, University of Alaska Fairbanks, University of Colorado Boulder, University of Colorado Colorado Springs, University of Colorado Denver, University of Denver, University of Northern Colorado, University of Wyoming, Utah State University and Western Colorado University communities only.
Date Issued
2008
Format
born digital; books
Collections