Southeastern Mesoamerica: indigenous interaction, resilience, and change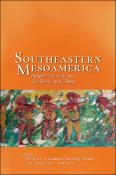 Abstract
Highlights the diversity and dynamism of Indigenous groups that inhabited and continue to inhabit the borders of Southeastern Mesoamerica, that includes parts of present-day Honduras, Guatemala, and El Salvador. Combining archaeological, ethnohistoric, and historic data to understand the long-term sociopolitical and cultural changes that occurred throughout occupation.--Provided by publisher.
Editor(s)
Goodwin, Whitney A.; Johnson, Erlend; Figueroa, Alejandro J.
Rights Access
Access is limited to the Adams State University, Colorado State University, Colorado State University Pueblo, Community College of Denver, Fort Lewis College, Metropolitan State University Denver, Regis University, University of Alaska Fairbanks, University of Colorado Boulder, University of Colorado Colorado Springs, University of Colorado Denver, University of Denver, University of Northern Colorado, University of Wyoming, Utah State University and Western State Colorado University communities only.
Date Issued
2021
Format
born digital; books
Collections