Dialogue with Europe, dialogue with the past: colonial Nahua and Quechua elites in their own words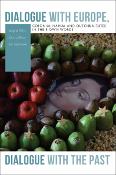 Abstract
A critical anthology of indigenous-authored texts, including Nahua, Quechua, and Spanish which native peoples and Spaniards convey their perspectives on Spanish colonial order. The first volume with native testimonies of Spanish expansion and examines geographically and culturally realities of indigenous elites in the colonial period--provided by publisher.
Editor(s)
Olko, Justyna; Sullivan, John; Szemi?ski, Jan
Rights Access
Access is limited to the Adams State University, Colorado State University, Colorado State University Pueblo, Community College of Denver, Fort Lewis College, Metropolitan State University Denver, Regis University, University of Colorado Colorado Springs, University of Colorado Boulder, University of Colorado Denver, University of Northern Colorado, University of Wyoming, Utah State University and Western State Colorado University communities only.
Date
2018
Format
born digital; books
Collections