These "thin partitions" : bridging the growing divide between cultural anthropology and archaeology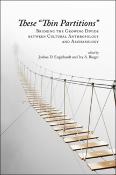 Abstract
Explores the growing divide between two of the four subdisciplines within the field of anthropology: archaeology and cultural anthropology. It examines the theoretical underpinnings of the separation between two disciplines and explores what can be gained by joining them, both in university departments and in field research--provided by publisher.
Author(s)
Englehardt, Joshua D.; Rieger, Ivy A.
Rights Access
Access is limited to the Adams State University, Colorado State University, Colorado State University Pueblo, Community College of Denver, Fort Lewis College, Metropolitan State University Denver, Regis University, University of Colorado Colorado Springs, University of Colorado Boulder, University of Colorado Denver, University of Northern Colorado, Utah State University and Western State Colorado University communities only.
Date
2017
Collections