"A roof over my head" : homeless women and the shelter industry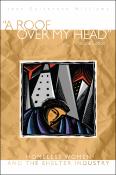 Abstract
Based upon extensive ethnographic data that examines lives of homeless women who care for children and live in small shelters and transitional living centers. This ground-breaking study unveils the centrality of abuse and poverty in homeless women's lives and outlines societal responses that should be more effective--provided by publisher.
Author(s)
Williams, Jean Calterone
Rights Access
Access is limited to the Adams State University, Colorado State University, Colorado State University Pueblo, Community College of Denver, Fort Lewis College, Metropolitan State University Denver, Regis University, University of Colorado Colorado Springs, University of Colorado Boulder, University of Colorado Denver, University of Northern Colorado, Utah State University and Western State Colorado University communities only.
Date
2016
Collections